Quality Health Care When Seconds Count
Author: Carol M
Category: Henry County Health Center Patient Stories
" Everyone was attentive and professional in the Emergency Department and I didn't feel the need to go anywhere else."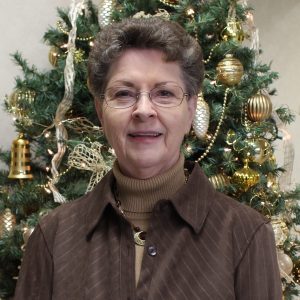 When a stroke occurs, seconds count. Immediate treatment may minimize the long-term effects of a stroke and prevent death. Therefore, having emergency medical care close to home can make a significant difference on the outcome for a stroke patient.
Mt. Pleasant resident Carol McCulley learned this first hand. When making breakfast one morning, she felt she was going to pass out. Her head hurt, her vision was impaired, and she couldn't move her arm or fingers.
"I started to feel better and debated on whether or not to go to the hospital. I decided to go to Henry County Health Center's Emergency Department. They rushed me into a room right away and immediately people began caring for me. After a CT scan and an exam by the Emergency Department Medical Director Dr. Fred Frank, it was determined that I was in the process of having a stroke," explained McCulley.
When given the option of where she wanted to receive her medical care, McCulley chose to stay at HCHC.
"Everyone was attentive and professional in the Emergency Department and I didn't feel the need to go anywhere else. I was then admitted as a patient, and the hospitalist and nurses who cared for me in the Inpatient Services Department were great," said McCulley. "I was able to have all my tests done at HCHC, including my MRI. Even one of the ER nurses who had initially cared for me came to check on me. I came in at 8 a.m. on a Wednesday morning, and left at noon the next day. When I was discharged everything was explained clearly. I had no qualms about staying at HCHC for my stroke."
Following her hospital stay, she followed up with her family physician, Dr. Linwood Miller of Family Medicine of Mt. Pleasant, P.C. She was referred to Neurologist Dr. R. Tyson Garrett from Neurological Associates of Iowa City, P.C. who comes to Mt. Pleasant to see patients in HCHC's Specialty Clinic. McCulley received a clean bill of health and feels very fortunate for the care she received at HCHC.
"After my experience, I would absolutely recommend HCHC to others. If you think you are having a stroke it is so important to receive care immediately. Time matters and seconds can make a difference. The medical team knows when they can provide care here or if a patient needs to be transferred to another facility. Staff was concerned about my well-being and HCHC was able to meet all my healthcare needs. I received the best of care at HCHC."