HCHC Rehab Plays Instrumental Role in MP Man's Recovery
Author: Lynn C
Category: Henry County Health Center Patient Stories
" I would refer them to anyone. It's a great service to have right here in town. I feel like they have the patient's best interest at heart."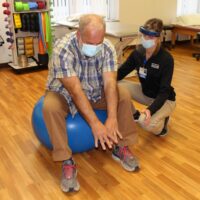 Lynn Conrad, a 35-year resident of Mt. Pleasant, is not new to physical rehabilitation therapy. He has previously used Henry County Health Center to rehab his knee, shoulder and hand.
However, this past spring, Lynn suffered a traumatic head injury in an accident, an injury that negatively affected his speech, reasoning, memory and balance.
"When I came home from the hospital, I had to use a walker and I had trouble talking and functioning in everyday life," Lynn said. "Initially, I used another therapy group, but I didn't think I was receiving what I needed."
So, he made an appointment with Henry County Health Center Rehabilitation Services.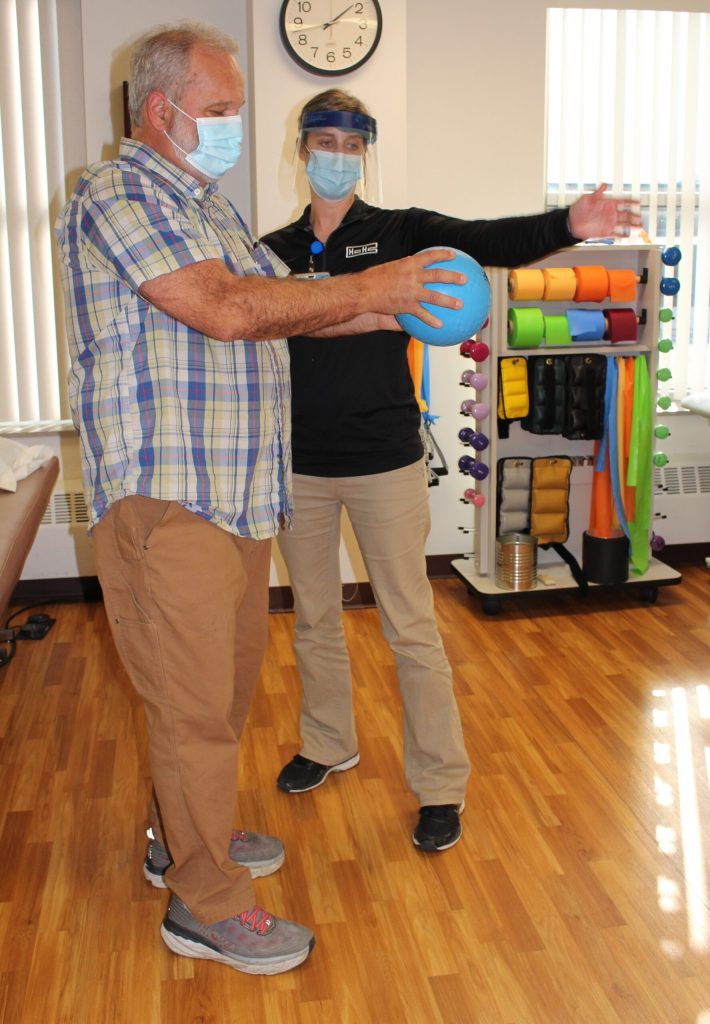 He knew from experience that he liked the people who worked there and that he would have good results.
"The people I work with are good people," Lynn said. "There are things I don't know how to do or that I don't realize I'm doing the wrong way. They get you on the right track."
Lynn recognizes the importance of the therapists' expertise when recovering from an injury or surgery.
"I show up and I'm ready to work. I always do what they tell me because they know what's going on and how to help me," he said.
It's also important that this type of service is available close to home in Mt. Pleasant.
"Iowa City and Burlington are fine establishments but why should I drive over an hour when I can go eight blocks?" Lynn pointed out. "Plus, right now, I can't drive so I would have to line up rides to get me there several times a week."
Since he can access these essential services right in town, sometimes he even walks to his appointments, which shows how much progress he has made.
"It's a long walk for me and sometimes I have to sit and take a rest," Lynn said. "But I'm right here in town and I can always get help if I need it."
A while ago, when Lynn was working, he installed internet service for a customer, and it turned out to be the CEO of the hospital.
"Then one day, I was sitting in the hallway waiting for therapy and he walked by and recognized me," Lynn said. "He stopped to see how I was doing and if he could get me anything. You just don't see that in the big shops."
Lynn has always recommended Henry County Health Center rehabilitation to others who need those services.
"I would refer them to anyone," he said. "It's a great service to have right here in town. I feel like they have the patient's best interest at heart."