Gall Named Employee of the Month
Category: News
Posted On: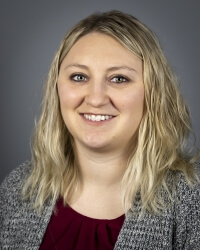 Stefanie Gall was named Employee of the Month at Great River Medical Center. She is the hospital's infection prevention coordinator.
Gall has worked many hours, late nights, and weekends to ensure patients, employees and visitors stay safe during the COVID-19 pandemic. Stefanie also trained in the Laboratory to pick up shifts during staff shortages, and she provided a basket of treats and many other gifts to departments to show her appreciation for all they do. At the same time, she finished her master's degree with honors.