Great River Medical Center Names McCall Employee of the Month
Category: News
Posted On: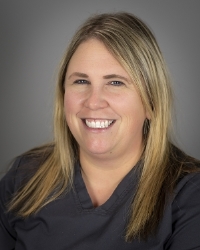 Angie McCall was named Employee of the Month at Great River Medical Center. She is a patient service associate in the Cardiovascular Care Unit.
McCall took a patient home to Mount Pleasant after the patient was discharged. The patient didn't have any family or friends who could take her, and she would have had to pay a $75 taxi fee.